Leave feeling more grounded physically and emotionally.
The Energetic Heart
We are proud to announce that Kate is offering adult services as The Energetic Heart in a studio at The Academy in Little Five Points. Kate works on a wellness model to provide OT services for adults who may be seeking relaxation, balance in life, coaching opportunities, and sensory diets.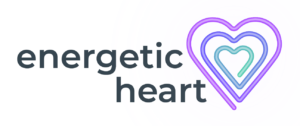 Wellness-based Services
We can also provide work to integrate primitive reflexes and promote improved physical and emotional wellness. Home Education Programs are provided upon request. Appointments can be scheduled as needed/requested by clients for prevention and wellness, with no ongoing services required. Website coming soon!
Reiki
Aromatherapy
Mindfulness
Visualization
Pain Relief
Energy Tapping
Home Programs
Cost: 50 minutes $170, 80 minutes $255
Kate helped me open a channel that was longing to be opened. I was able to reconnect with a part of myself that had been hidden away and now I feel more wholly myself. I feel like I have been reaping the benefits from the healing for weeks following my session. I have a new sense of clarity that has emerged since. I felt so comfortable, grounded and deeply connected to myself during the session.
Client
Kate is a gifted and deft healer. My first session with her was powerful and transformational. I look forward to many more!
Client